Have you ever been to a corporate crypto event? It's about what you'd expect – generic speaker sessions, some teams showcasing projects, and men in suits acting important. It's so… lifeless.
Corporate events are a dime a dozen, but blockchain wasn't built by corporations – it was built by communities. So last year when we decided to host Metamorphosis 2022, India's biggest crypto gala, we knew we needed to focus on the community.
The modern Web3 industry is dominated by corporations. From token pre-sales and NFT games, to sports sponsorships and centralized exchanges, Big Money wants a slice of the financial revolution, and VCs aren't the only corporations in town.
A Tale of Two Many Cities
Most problems are easier to solve when you break them down, so when we started planning our events lineup for 2022, we decided to host two kinds of events – one to attract India's communities, and the other to engage them.
The India Blockchain Tour took us to the country's biggest Web3 hubs, encouraging India's crypto communities to attend and network with other enthusiasts and professionals in a casual setting. We wanted to give people an open platform where they'd feel comfortable enough to ask questions, contemplate issues, and discuss even the most bizarre concepts. After all, blockchain wouldn't exist today without a few radical ideas.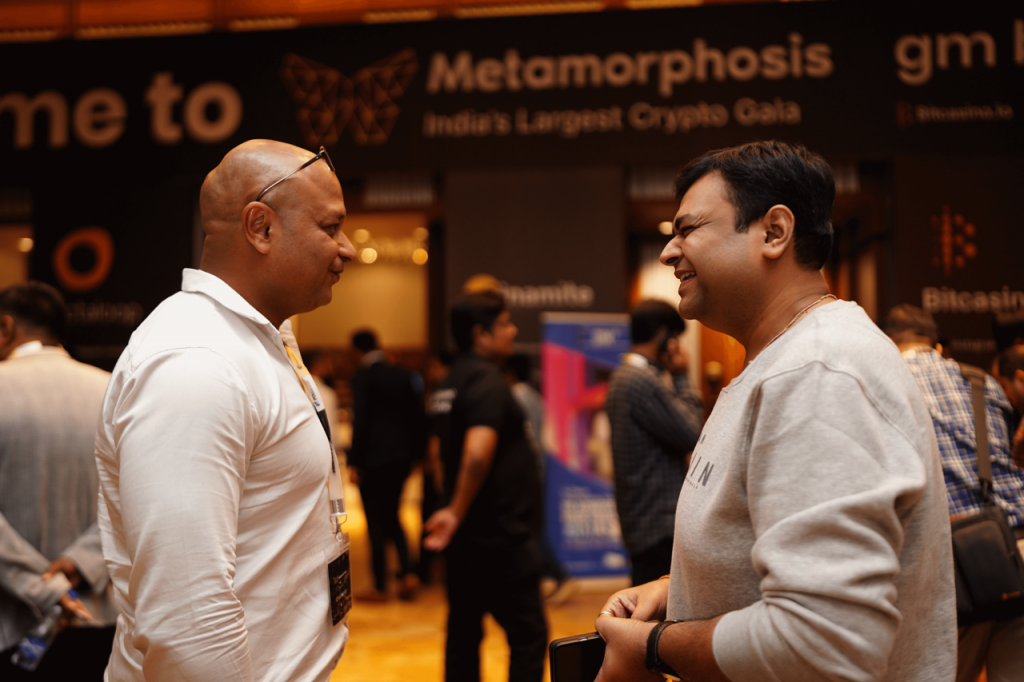 We kicked off the tour with two back-to-back stops in Delhi – no mics, no stages, no screens. Just pure, unadulterated enthusiasm. And of course, the universal inhibition-slayer, beer. The response was overwhelming, telling us we were on the right track, and soon we were hitting cities across the country.

In Pune we witnessed attendance from over 200 students, developers, and entrepreneurs, collaborating with some of India's regional blockchain communities like Namma Blockchain and KolkataDAO to attract similar audiences in Bangalore and Kolkata too. We even partnered with Bitcasino, India's first licensed Bitcoin casino, and legendary global cryptocurrency exchange Poloniex, for IBT Mumbai, bringing our formula for actuating heated discussions to the city of dreams.
Bridging Corporations with Communities
As mentioned earlier, we had two types of events in mind. IBT let us speak and listen to India's crypto-curious, but our other event would spiral into our most ambitious undertaking yet – Metamorphosis 2022. Last November, we hosted 1000+ attendees over two days in Bengaluru, and what unfolded was less of a corporate event and more of a crypto festival.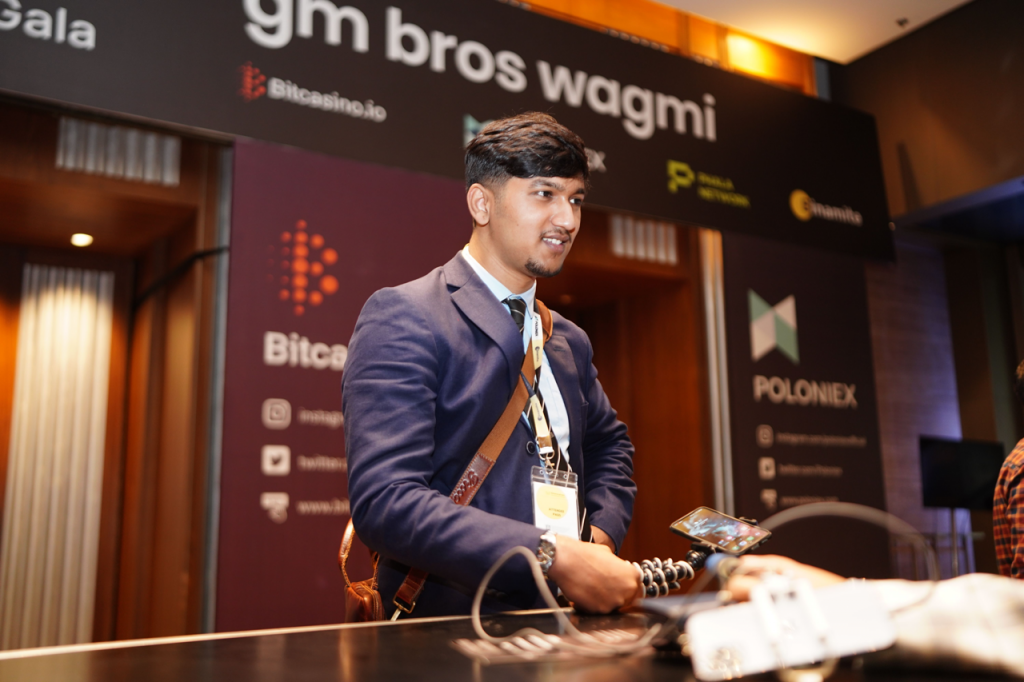 Our goal with MM22 was threefold. We wanted it to be:
A forum to discuss pressing issues like regulation, DeFi, gaming monetization models, and the Metaverse.
A launchpad for fresh graduates, industry professionals, and projects looking for investors, helping the community take ideas from incubation to execution, and
A talent Map for the industry, where professionals can showcase India's bench strength in this sector.
We've been conducting crypto events in India for nearly seven years now, observing other events just as closely as our own. It's all too easy to slap a few speaker sessions, a bunch of stalls, and some catering together and call it a day – it's what most crypto events do.
We wanted Metamorphosis to stand for something bigger; facilitate true networking and encourage the community to actually have those tough conversations. Whether it's about regulation, blockchain consensus models, centralization in DeFi, or the utility of NFTs, as a community-driven industry, we believe the only way to answer the industry's hardest questions is through rigorous debate.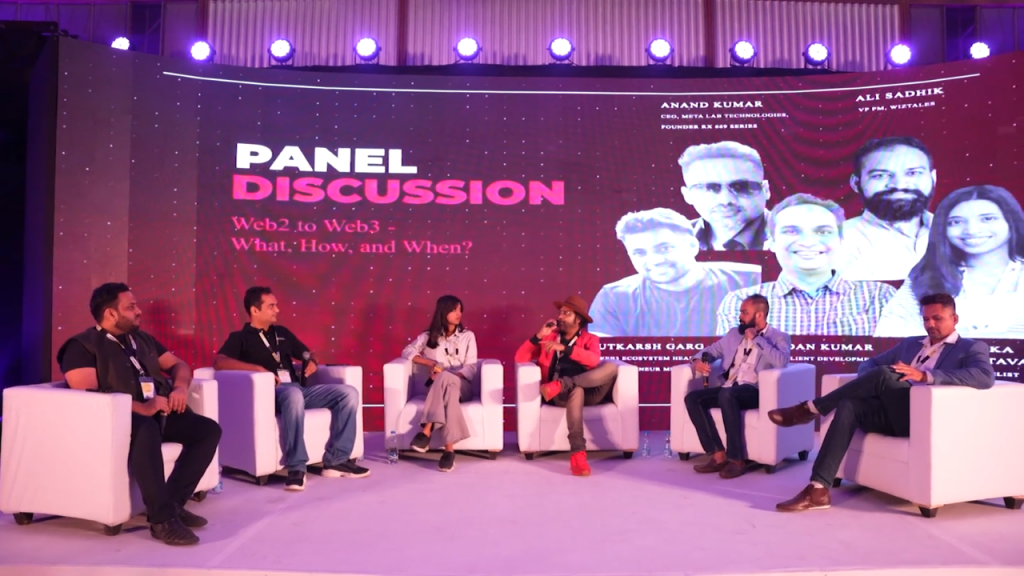 To motivate attendees in this direction, we invited some of the most influential names in blockchain, fintech, and government sectors to speak at Metamorphosis. From Poloniex's global marketing manager, Kingsley Tan, to NPCI's blockchain chief Sudeep Choudhari, Metamorphosis was designed from the ground up to get people asking questions.
For a taste of what was covered at Metamorphosis 2022, here's are some of the highlights:
Speaker Sessions:
CRYPTO FOR GOVERNMENTS: IMPLEMENTING A CBDC
Sudeep Choudhari
Head India Blockchain, National Payment Corporation of India
ACTUALLY USING THE BLOCKCHAIN FOR PAYMENTS
Anupam Varshney
Founder, Binamite
BUILDING CREDIBILITY IN WEB3
Ran Neuner
Founder & Host, Crypto Banter
CRYPTO ADOPTION AND POLONIEX IN INDIA
Kingsley Tan
Global Marketing Manager, Poloniex
BLOCKCHAIN, AI AND IOT – A PERFECT FIT
Joinal Borbhuiya
AI Lead, Google India
DEVELOPING FOR BLOCKCHAIN
Om Malviya
Founder & President, Tezos India Foundation
INVESTING IN WEB3
Ajeet Khurana
Founder, Social.Li & Polkadot India
Panel Discussions:
BETTER LAYER 1S OR SUPPORTING LAYER 2S – WHAT'S AHEAD?
Including Jake "The Crypto King" Greenbaum, Investor & Social Media Influencer
WHAT'S THE 'HODL' UP? THE CHALLENGES OF REGULATING CRYPTO IN INDIA
Including Kishor M, Founder & CEO, Crowdfundjunction,
and Sudeep Choudhari, National Payment Corporation of India
HOW DIFFERENT IS THIS BEAR MARKET?
Including Neel Kukreti aka Crypto_Jargon
and Raj Kapoor, Founder, India Blockchain Alliance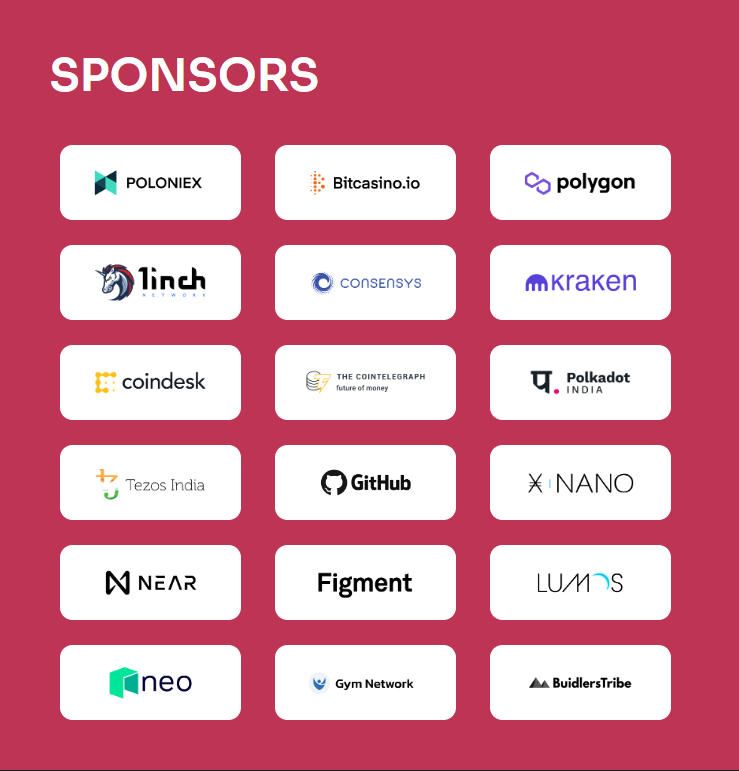 But speaker sessions and panel discussions were only part of what went down at MM22. Most people have heard about the Metaverse by now, but no one really knows what it is, what it looks like, or what it could evolve into. We wanted India's crypto communities to have an informed perspective on this emerging industry, dedicating an entire zone to Metaverse experiences.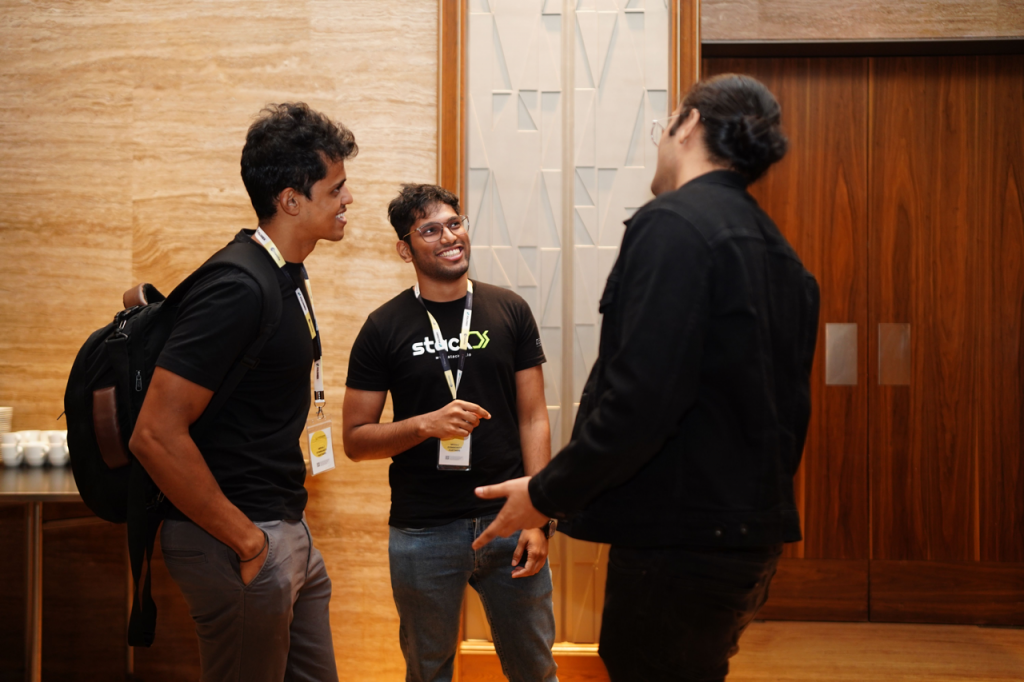 We also conducted an exclusive investor showcase, giving participating attendees the chance to pitch their project ideas to real VCs, and the potential to win funding and consultation with some of the Indian Web3 arena's most successful entrepreneurs and investors. And if all this doesn't sound exciting enough, just wait till you hear what's in store for Metamorphosis 2023.
The India Blockchain Tour & Metamorphosis in 2023
This year, we're taking our events game to the next level. For one, we're going global, with Metamorphosis 2023 taking place within the sandy shores of Dubai. We're also ramping up IBT to attract more attendees, in more cities, with way more fun things to do!
Here's a peek at what we're planning:
NFT Art Gallery with Live-Minted Autograph-Selfies
Why get an autograph on a delicate piece of paper, when you can own a selfie with your favorite NFT artists forever on the blockchain? Our goal is for attendees to meet their heroes and interact with their art on a level that hasn't been possible till now. Discover art from the most prominent artists and collectives in the Web3 industry, and get a priceless collectible in the process!
Skill Forge
Blockchain is an ever-evolving industry, requiring talented professionals that can handle both the currently known and future unknowns. The Forge at Metamorphosis can help master the skills needed to navigate the blockchain arena as a professional, with mentorship from veterans in Web3 development, marketing, sales, and leadership.
VPN –The VIP Networking Lounge
Crypto is a fast-paced industry, and making the right connections can help get things done even faster. With VPN, we're creating an exclusive networking zone only for VIP attendees. Lions may not care much for the opinions of sheep, but perhaps other lions might sway your thinking.
…and so much more!
Check out the official Metamorphosis website here, and stay tuned for more details!